Description
Lenovo X4 Bone Conduction Bluetooth Headset S4561627
VRK 3071
The Levovo X4 vibrates, and transmits the vibration to our bones. The vibration of the skull bones reaches the auditory nerve and thus we perceive the sounds coming from the ear, so we do not strain our eardrums.
Real bone vibration technology
Lenovo X4 wireless earphone uses advanced bone conduction / bone vibration technology to transmit sound to the inner ear through the vibration of the cheekbone, which can prevent damage to the eardrum due to wearing the earphone for a long time, making it healthier and safer to use.


PremiumPitch technology
Lenovo emphasized the sound, as the high and mid-bass sound of the X4, thanks to the PromiumPitch technology, is outstanding in the field of bone-vibration earphones, thus bringing the sound quality dictated by in-ear/on-ear headphones.


IP56 water and dust resistance
More resistant to rain and sweat, the best partner in sports.


Bluetooth connection
Built-in BT chip, offers stronger and more stable transmission speed, lower power consumption and stronger performance.


Comfortable + stable wear
The design is stable, so it is comfortable and reliable to wear + it is not easy to drop. The use of ABS + titanium alloy allows the headset to weigh only 25g, making it lighter and more durable.


Long usage time
A battery with a capacity of 150 mAh provides 7-8 hours of use.


One-button control
You can control the X4 with just one button: you can switch between numbers, turn it on and off, answer or reject an incoming call.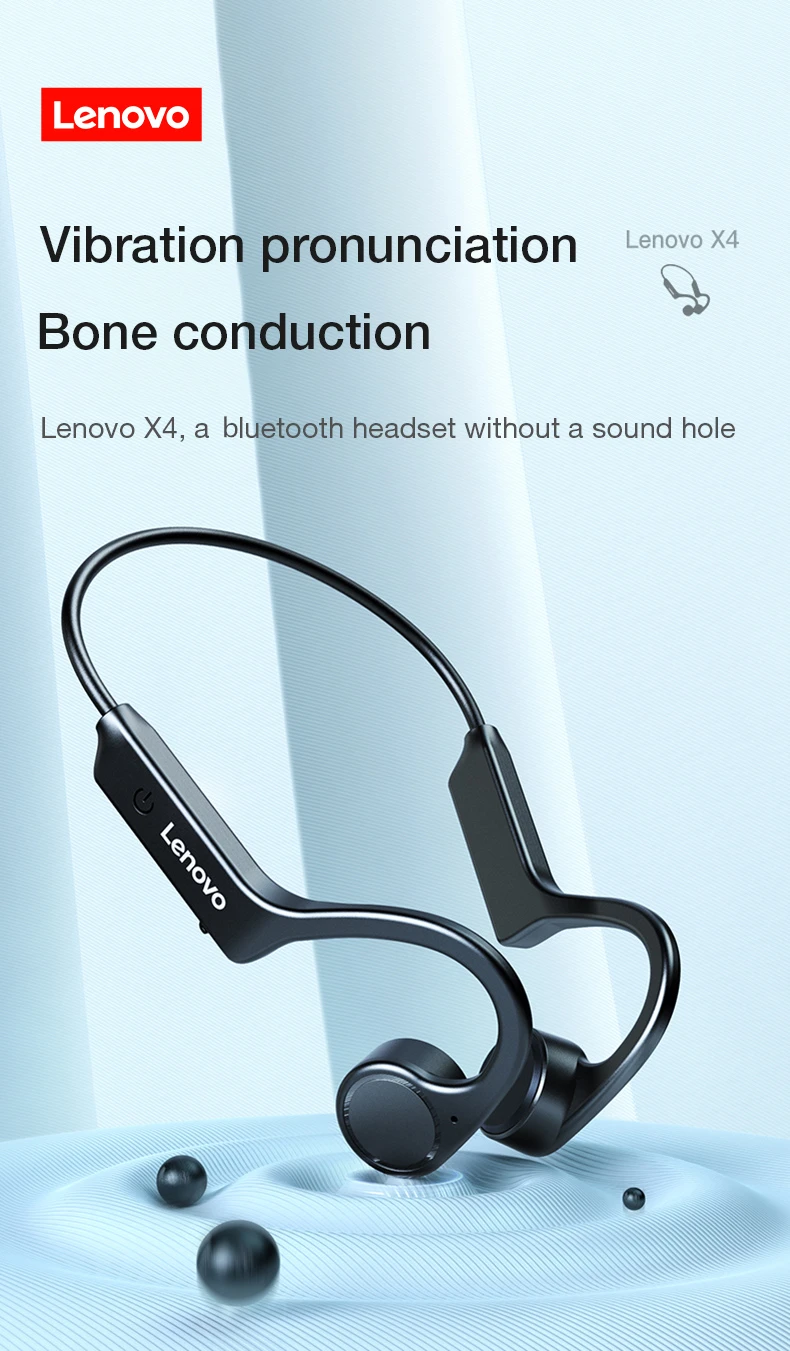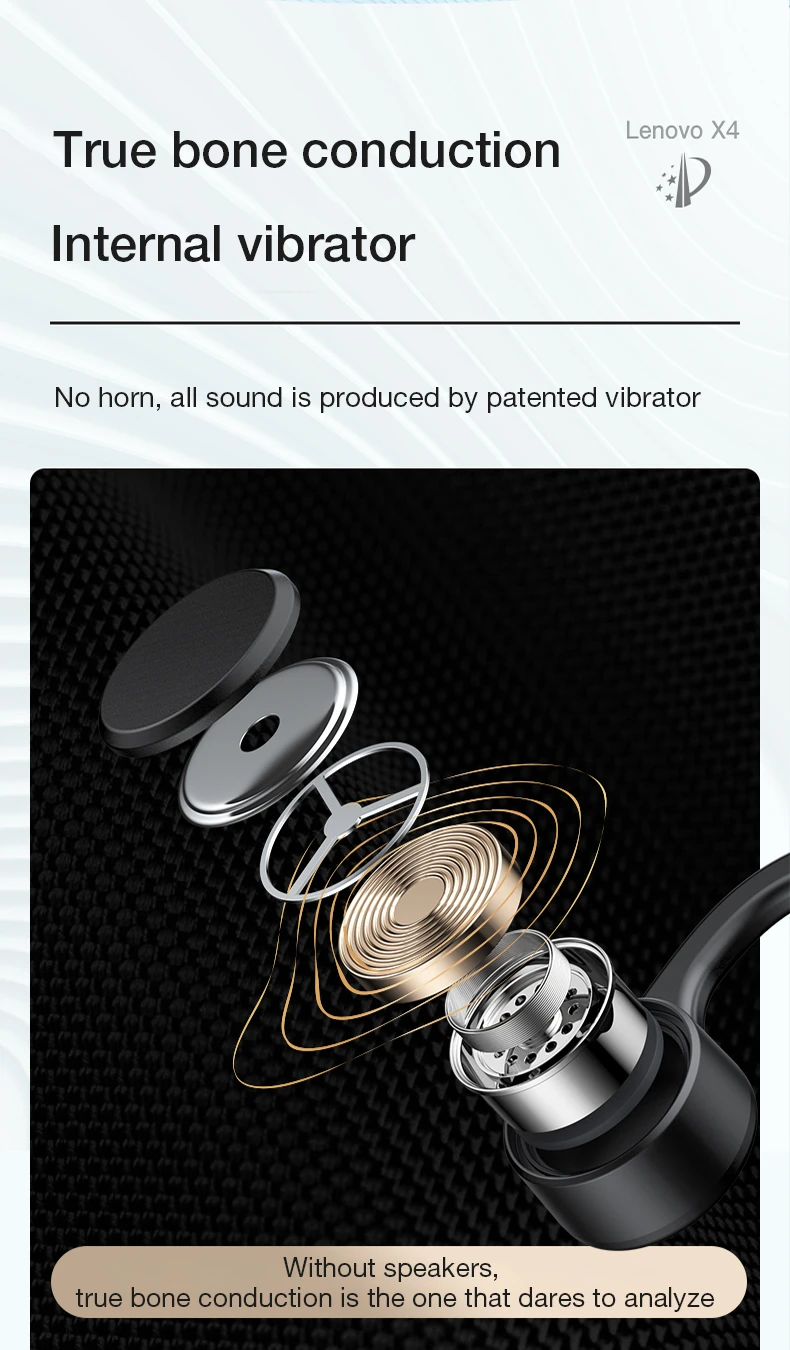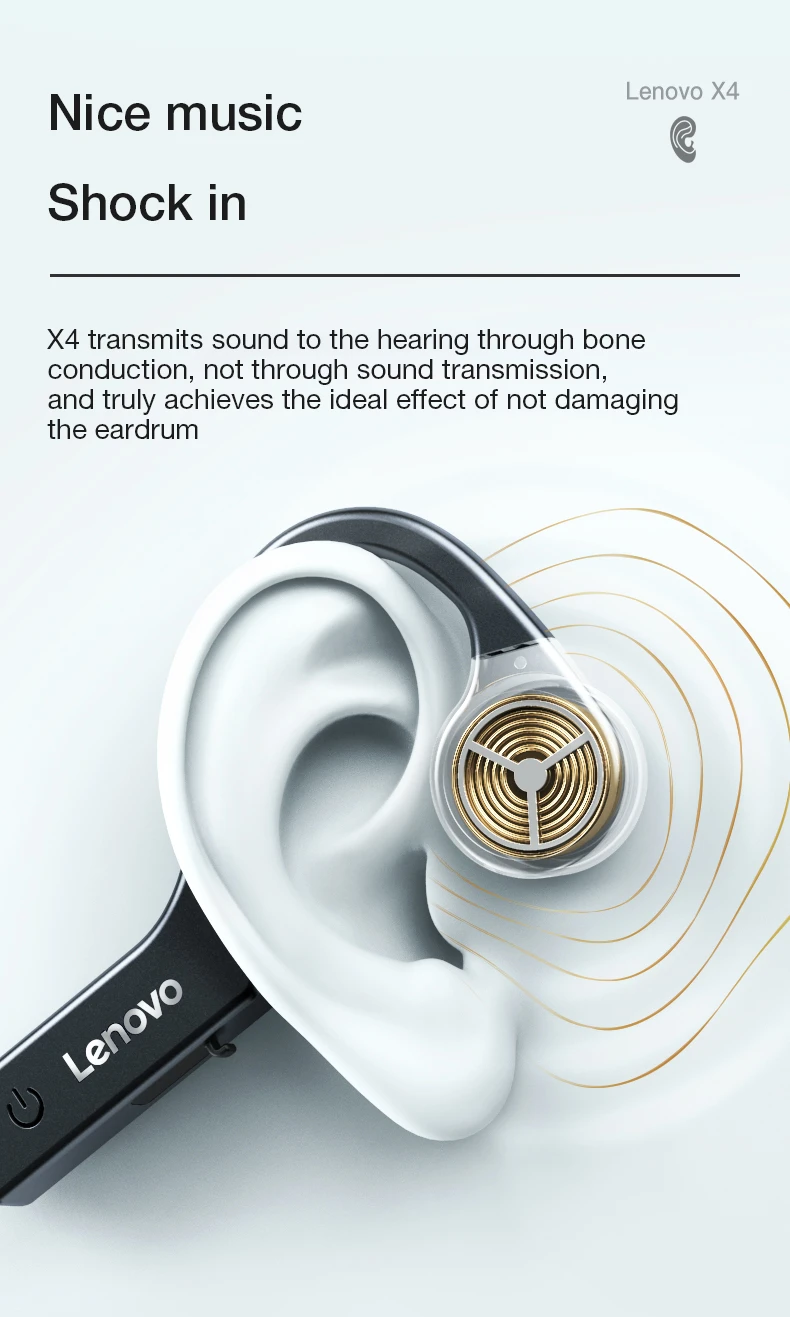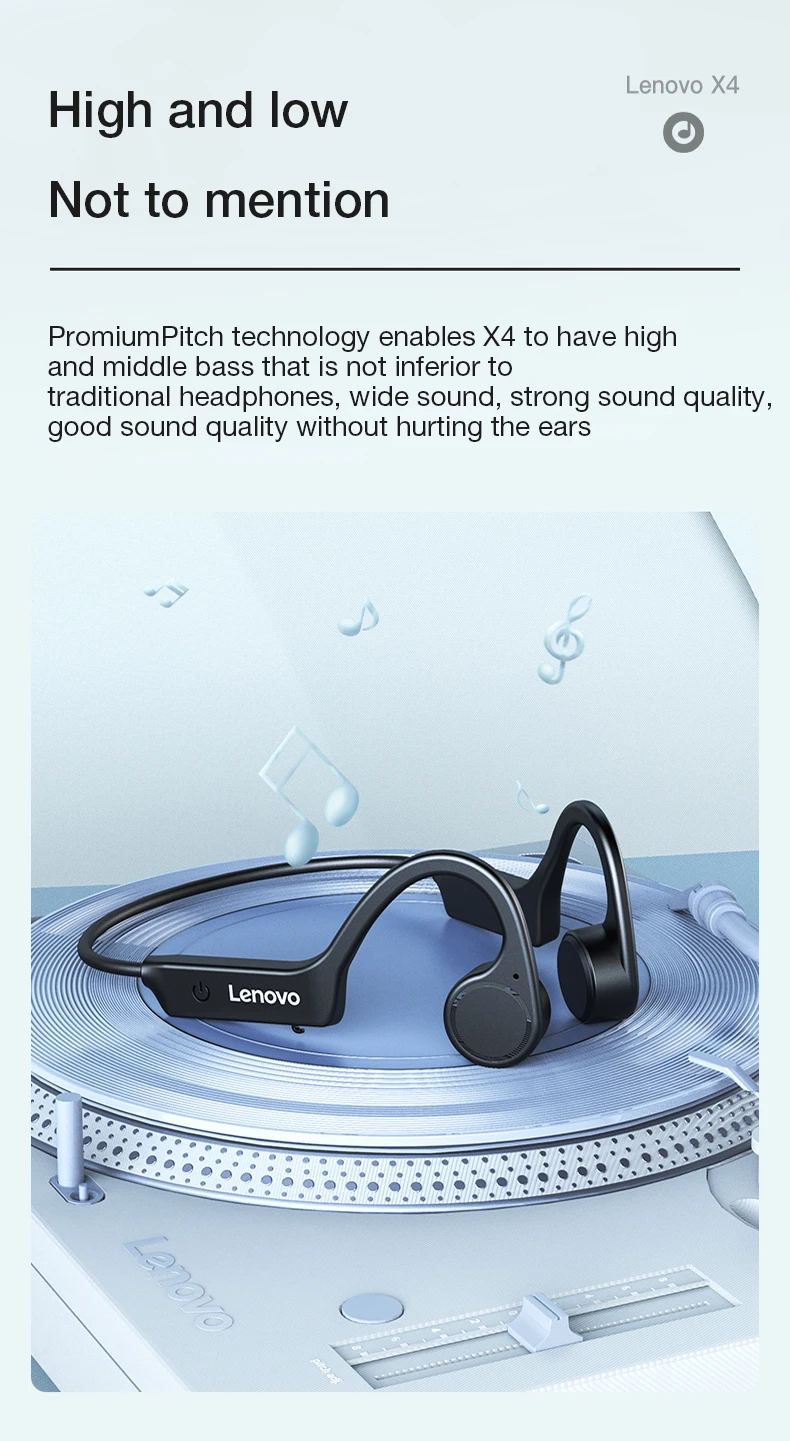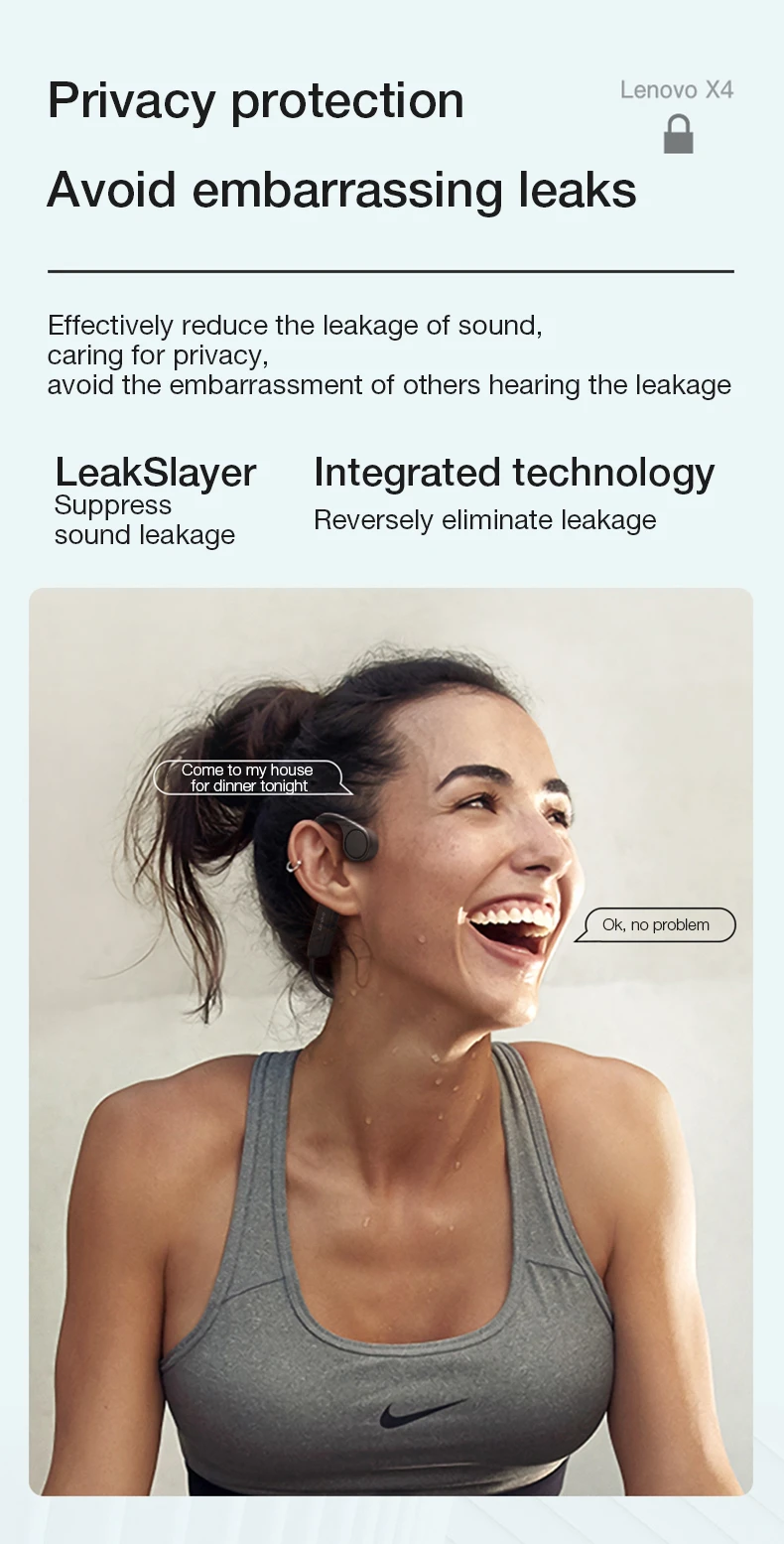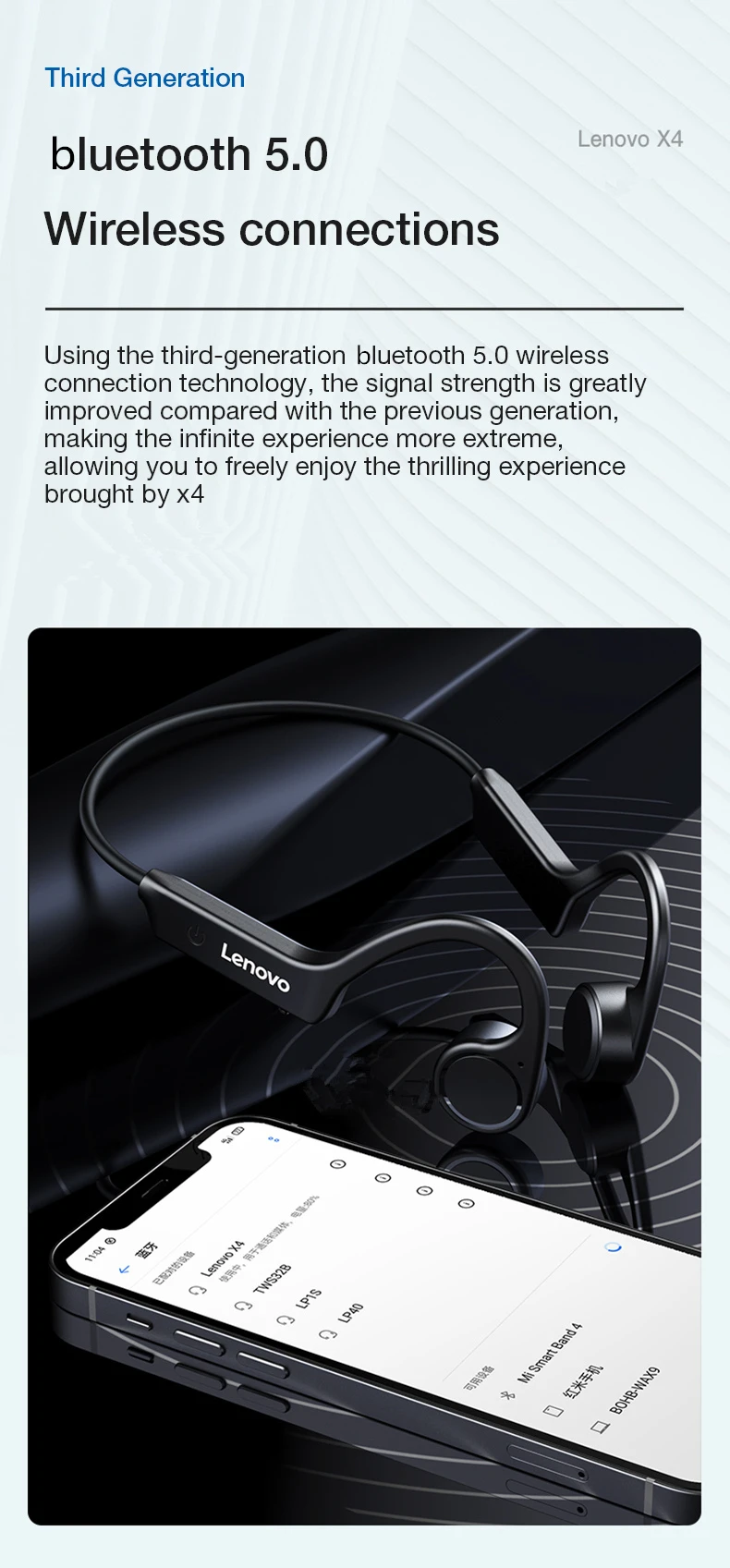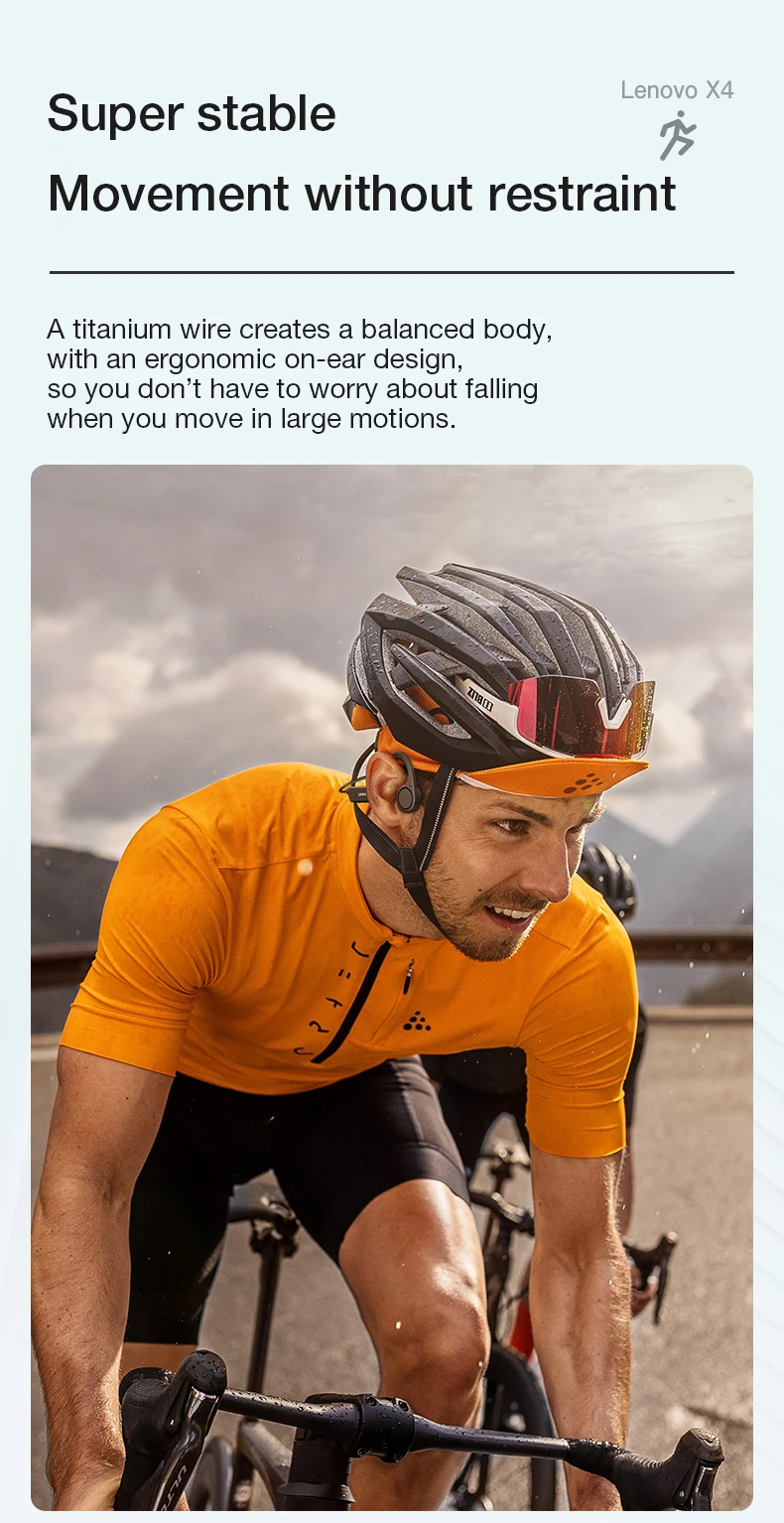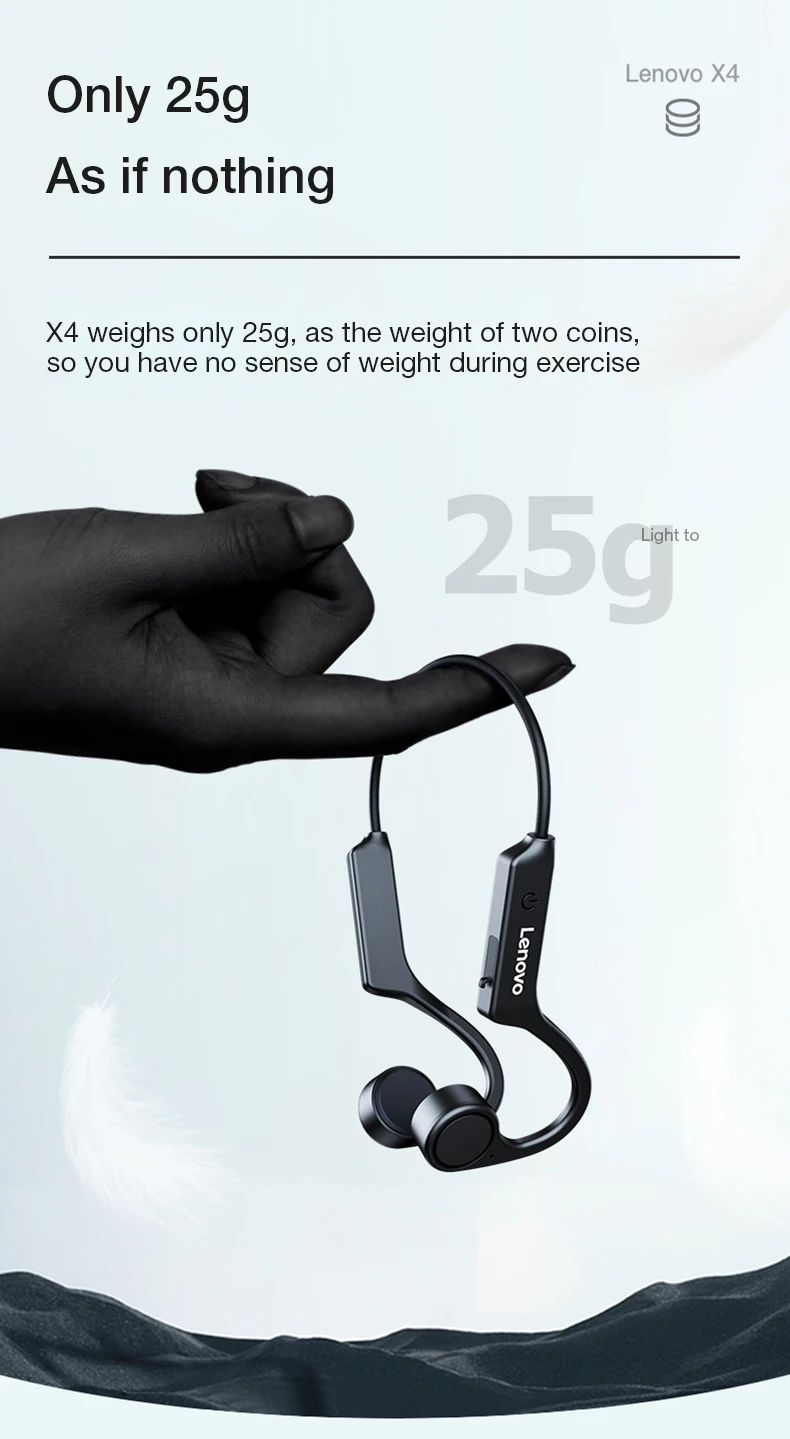 VRK 3071