Description
Electronic Acupuncture Pen-Meridian Energy Massager Pen - Battery Operated
Features & details
1. Health care function
- the probe irritates the skin and feels like a slippery needle. You will feel relaxed and comfortable after using the machine. The pen can directly stimulate the human body through electrophysiological stimulation in human tissues and organs, regulate the bioelectric field, activate the collection of free radicals and biological cells, and fundamentally regulate the human body's absorption, conduction, balance, metabolism, immune function and medical care.
2. Function of main and collateral channels
- Joints play an important role as the intersection point with the human body, where physiological wastes such as cold, wet, silt, heat and toxic and harmful substances are blocked. This is also why the body is prone to joint pain. If you remove the physical waste from the joint with an acupuncture pen, you can feel fresh and relaxed.
3. Cosmetic effect
- The Meridian Energy pen can also be used to trim the face like a slimming face, removing dark circles and wrinkles for an instant effect on the face. If you continue to use it (which can be combined with professional cosmetics), it can also keep you young and healthy forever. If not, you can use saline or distilled water instead. For professional facial and eye care, you will have to match professional beauty products.
Three Massage Heads: The electric massager pen comes with three massage heads - Dome Type, Node type and Spheroidal type. Dome type massage head rejuvenates the facial muscles and gives a relaxed and fair face. Node type massage head is designed to relieve pain quickly and reliev. Spheroidal type massage head functions on your body muscles that are immobilized and contracted.
Nine Power Levels: The device contains nine different power levels which can be used as per the required muscle treatment. The massage loosens frozen muscles, which results in quick pain relief and muscle relaxation. Auto-detection of meridian energy points, adjustable sensitivity, intensity and frequency controls for personalized treatment.
Effective Chronic Pain Relief: With frequent use of this electronic back massager you will be able to reduce pain, boost your mood, relax, improve your skin condition, and prevent premature aging. Fusion of modern high quality massage pen, good for health promotion. Simple operation, easy to carry.Safe and effective, with no side effects.
Multi Function Application: The electric acupuncture pen trigger point massager is a proven method for treatment of pain, especially chronic conditions such as arthritis and fibromyalgia. The effectiveness of treatment is back by both Chinese traditional medicine and western science. The device makes you look young and refreshing by stimulating the muscles of face and body.
Dome Massage Head
This massage head can helps in resolving health issues and in skin beautification.
Node Massage Head
This massage head can helps in alleviating the partial body pains.
Spheroidal Massage Head
This massage head can helps in alleviating the pain quickly from any body part.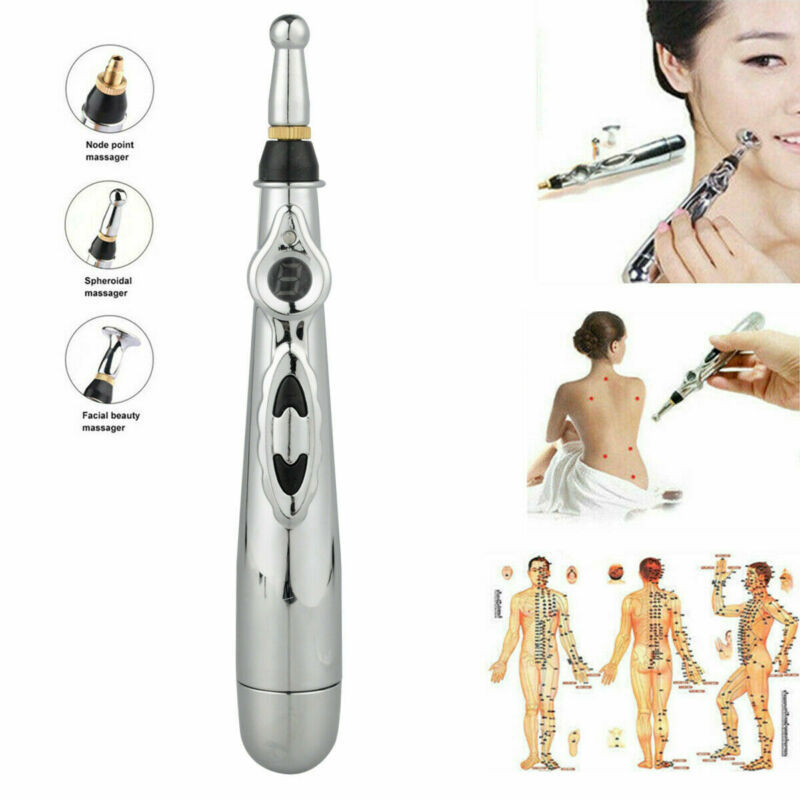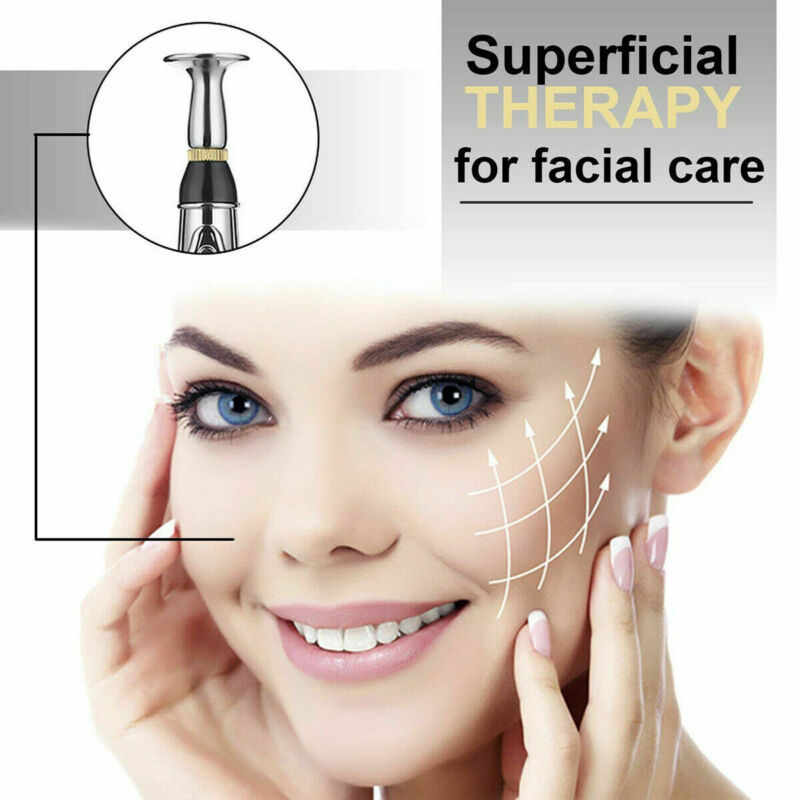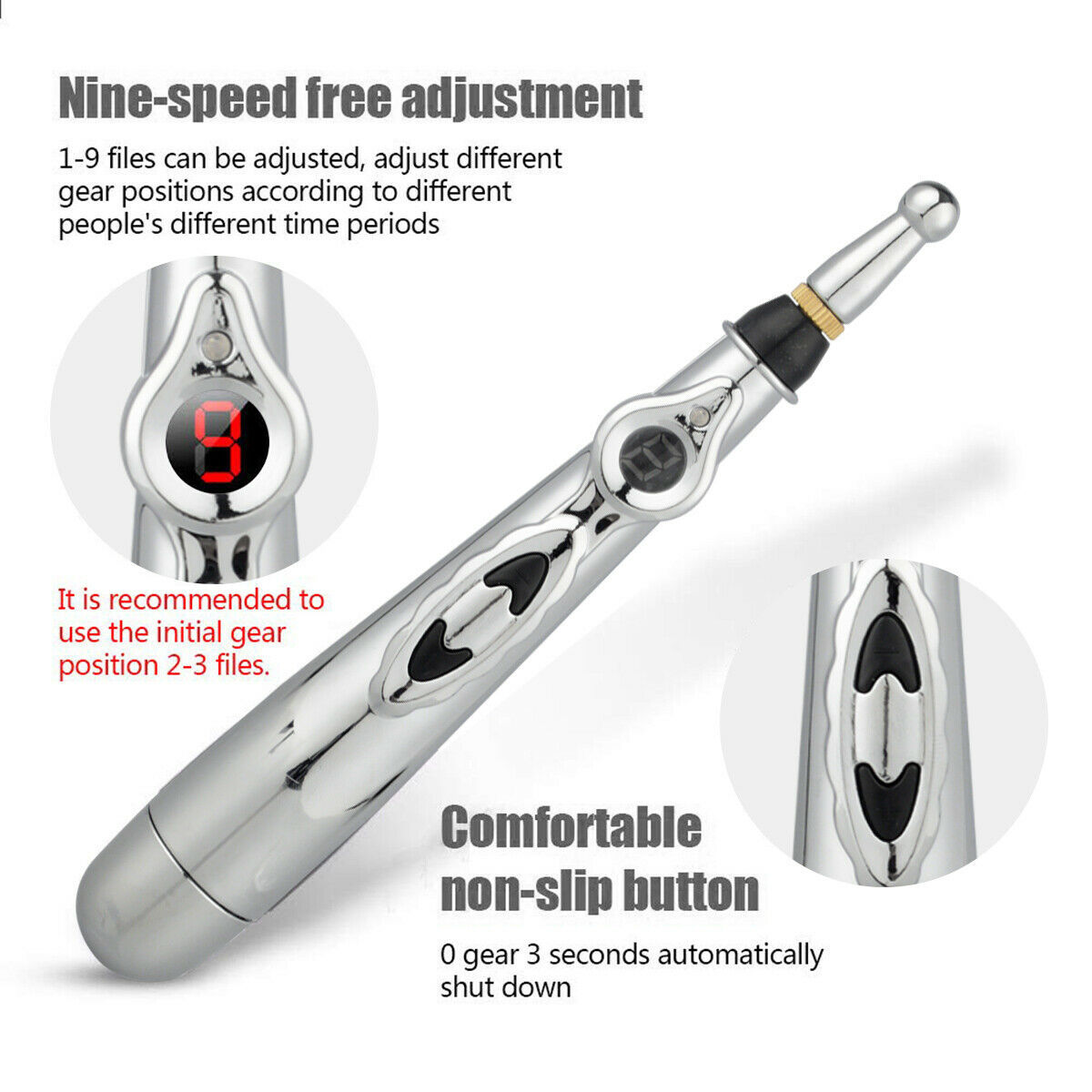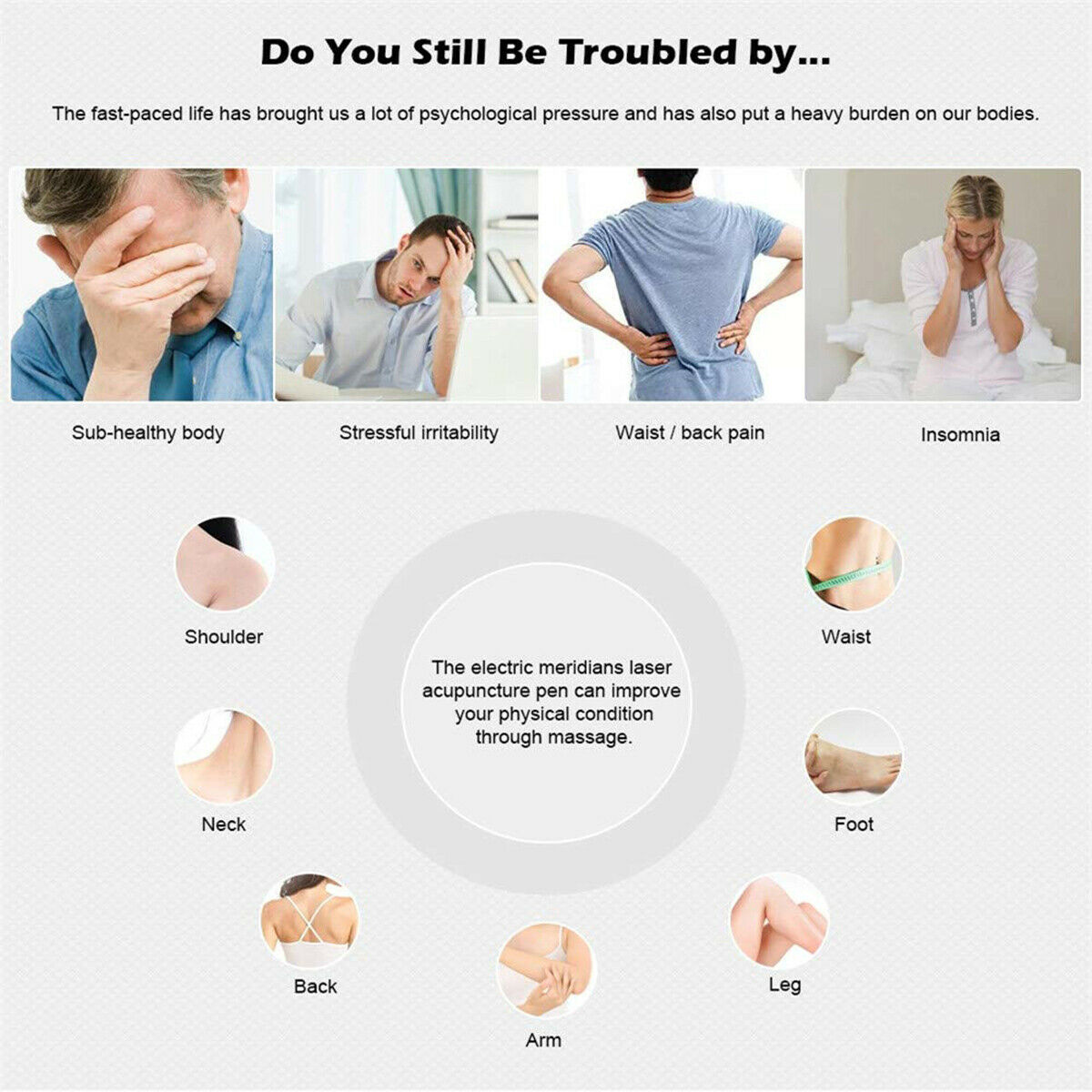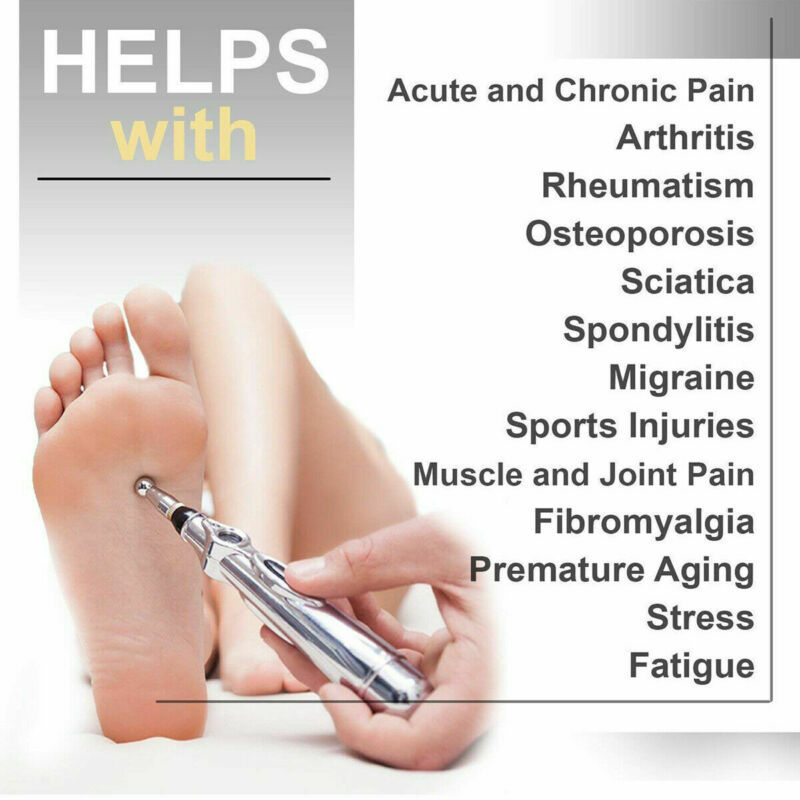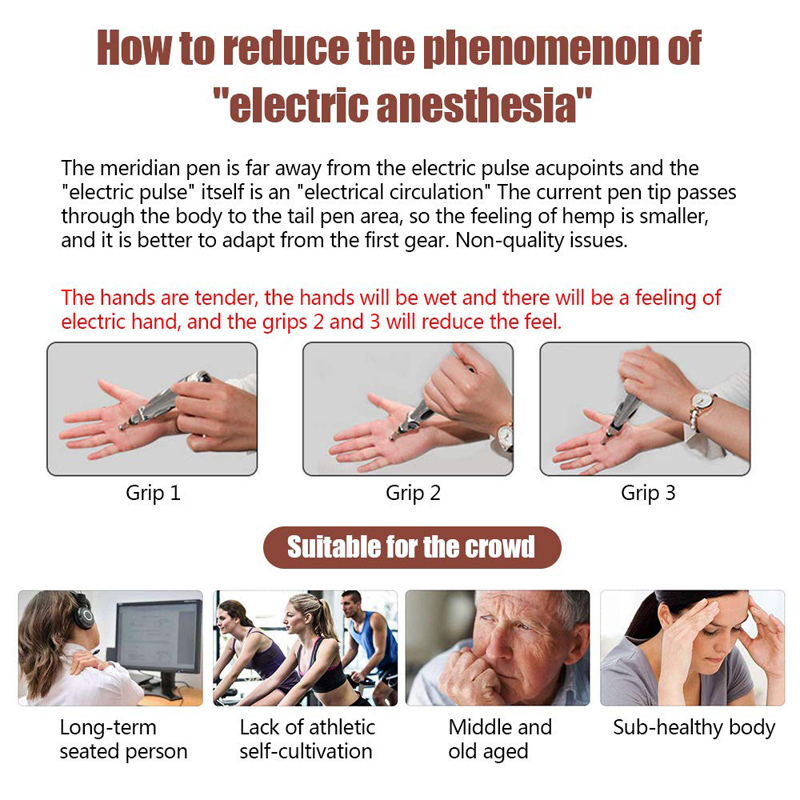 Specification:
Material: ABS + zinc aluminum alloy
Battery: 1 X AA battery (not included)
Product size:
Single size: 20*8.5*3cm / 7.9*3.3*1.2in
Note:
Due to the different monitor and light effect, the actual color of the item might be slightly different from the color showed on the pictures. Thank you!
Please allow 1-3mm measuring deviation due to manual measurement.
1 X Electric Meridian Pen Kit
Tags: 
Acupuncture Pen, Electronic Acupuncture Pen | Pain Relief Therapy | Meridian Energy Pulse Massage Pen | Powerful Meridian Energy Pen Relief Pain Tools